Industrial properties for rent due to relocation of production activity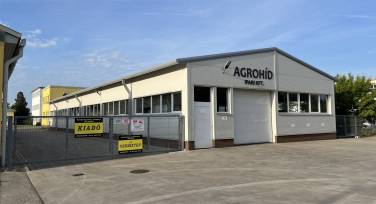 Industrial production properties for rent in Martfű's industrial park
Due to the relocation and expansion of our production activities, we are offering for rent the industrial properties of our company located in the "Tisza" Industrial Estate in Martfű, fully serviced and specially equipped with manufacturing infrastructure.
2 production buildings [562 m2 and 276 m2], 1 workshop building [80 m2] and 2 lightweight warehouses [54 m2] at our site at 5435 Martfű, Gesztenye sor 1, on a total floor area of 972 m2.
The production buildings intended for rent have a total of 600 m2 of production space, a social area equipped with washrooms and showers, dining rooms and offices.
Thanks to the fully developed electrical and compressed air network, the factory properties are primarily suitable for the operation of CNC machining.
We are available for detailed information on the phone number +36 30 586 3045 and at the email address [javascript protected email address].
Regards,
AGROHÍD Ipari Kft.
---