30 YEARS JUBILEE OF AGROHID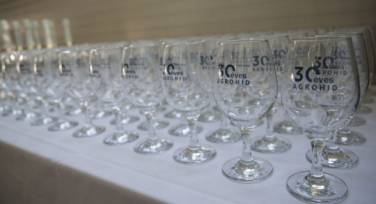 Continous development since 1989
The founding documents of the company AGROHID were signed on the 28th of September, 1989. We celebrated the anniversary together with all current and retired colleagues. The celebration was a perfect opportunity to recognize and honor the dedicated hard work our great colleagues have been doing. Many of them are with Agrohid for more than 15 years, and some of them even longer than 20 years!
Festive mood, delicious dinner, selected drinks, great music and friendly conversations betwenn our team members have contibuted to a warm and friendly atmosphere during the event.
We thank to our customers as well for the three decades of fruitful cooperation!